Uma História para Contar
SEJAM BEM-VINDOS À MARY TALE
Mary Tale é uma marca de moda e decoração, inspirada no amor incondicional de mães e filhos.
As formas relaxadas e estampados repletos de cor e alegria em cada peça, preenchem com boa energia o dia a dia de quem as utiliza.
Todo dia há uma história para contar.
Bem-vindo a Mary Tale, o mundo onde a mágica acontece.
EDITORIAL
The Fairy and the Swan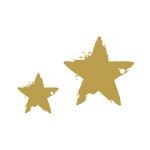 Já lhe tinhamos contado que acreditamos em Magia.
E com a nossa coleção The Fairy and the Swan contamos uma história de encantamento, ternura e felicidade.
Quer juntar-se a nós?
SIGA-NOS NO INSTAGRAM
@thisismarytale
Instagram has returned invalid data.
SUBSCREVA A NOSSA NEWSLETTER