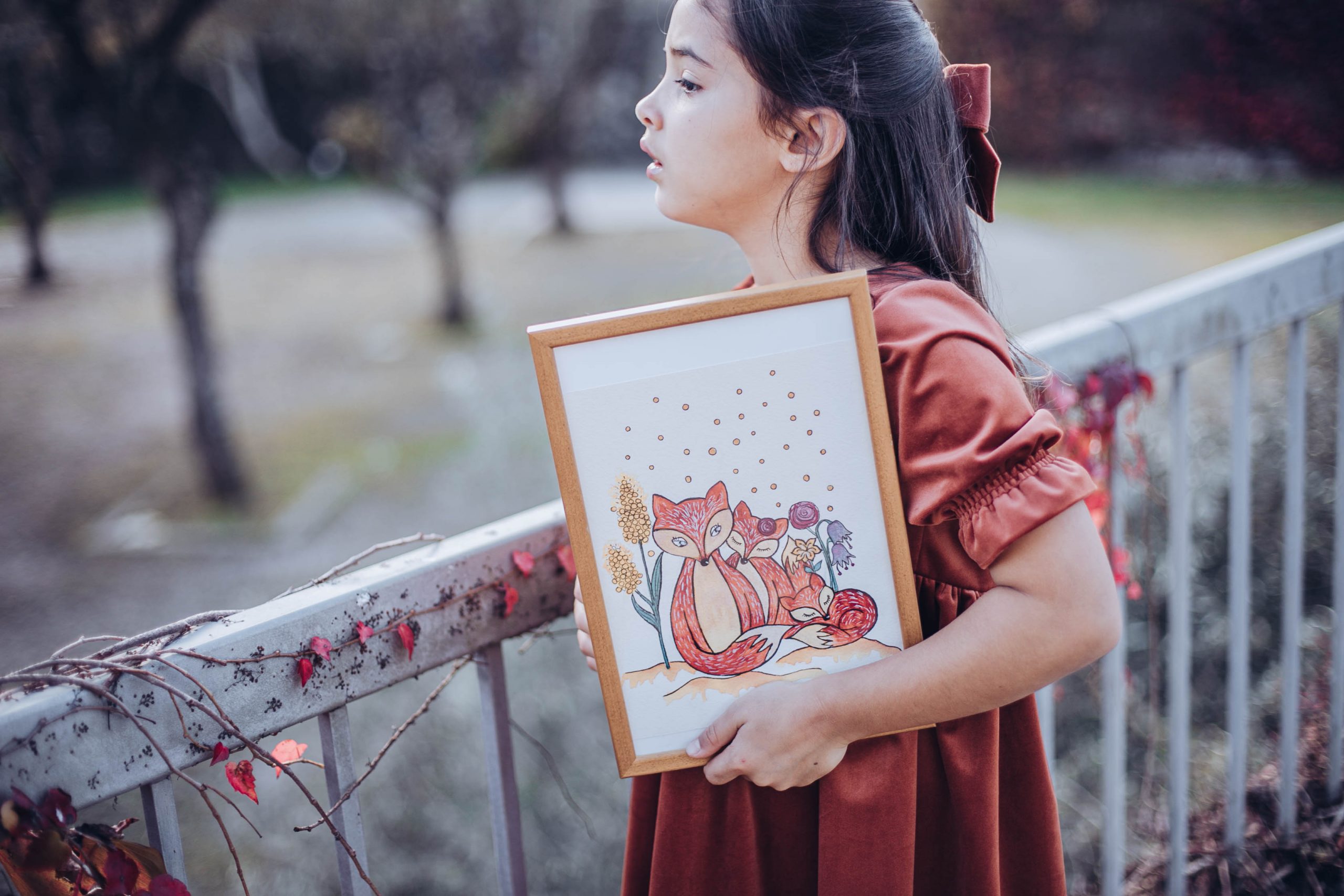 This is a collection inspired by the special charm of foxes and a tribute to these so beautiful and special beings.
It draws inspiration from the enchanted forest where its young are born and grow and in the bright nights of bright moonlight.
Mary Tale clothes respect the cycle of nature and only use synthetic materials with low consumption of resources of  planet or natural certified sustainable materials.
This exclusive collection with has a luxury component to be used in special moments and to pass through generations.
Dresses will be remembered for their delicateness and watercolors make any child's eyes shine and dream.
Comfort, warmth and a lot of love are in each thread with which they are created.
Le Renard Magique our luxury collection.
---